Learn how to use VoiceThread with these free workshops!
Add media-rich, asynchronous engagement in your courses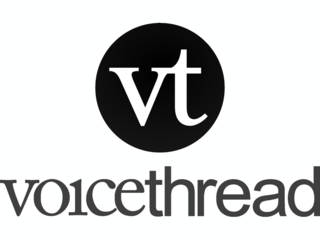 Demonstrate procedures to help students prepare for a practical exam
Explain decisions when selecting subjects for a painting's composition
Foster greater community in large, lecture-based classes 
Debate the pros and cons of a controversial issue
Practice foreign language skills during role-play
Critique a classmate's composition
VoiceThread Basics 1: Upload, Comment, and Share
Participants will learn how to upload media, comment and annotate on that media, and share it with others. This will be a slow paced, step-by-step, hands-on workshop. It is open to both VoiceThread license holders and free accounts.
When: April 14, 2020 1:00 pm (Eastern Time)
Register here
---
Using VoiceThread in Blackboard

In this hands-on workshop, you will learn how to create VoiceThreads and then add them to your Blackboard course as lessons or assessments.
When: April 28, 2020 1:00 pm (Eastern Time)
Register here
---
VoiceThread and Universal Design for Learning (UDL)

Participants will learn how VoiceThread can help educators provide multiple means of engagement, representation, action and expression for their courses. Participants will learn how to use VoiceThread's multi-modal communication platform, closed captioning features, and VoiceThread Universal to design accessible lessons.
When: May 5, 2020 1:00 pm (Eastern Time)
Register here


As always, if you have any questions, please consider the following options: