Consider Open Educational Resource (OER) Adoption for Spring
USM M.O.S.T. initiative highlights advantages for students
November 20, 2020 11:20 AM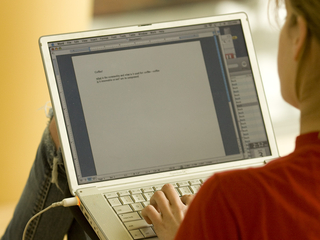 As the fall semester winds down and you begin turning your attention to spring 2021, I would like to encourage you to think about adopting Open Educational Resources (OER) for your spring course(s). 
The COVID-19 pandemic has created greater urgency for high quality, customizable digital instructional materials that are free or low cost to students. OER has four advantages over traditionally copyrighted instructional materials in the current moment:
Online friendly. Almost all OER is digital and designed to be accessed via technology rather than on paper. Much OER comes in a format that is compatible with the most commonly used learning management systems.(1)
Adaptable. In contrast to traditional textbooks, which are locked by copyright, OER can be customized by instructors as they adapt their courses to remote instruction.  
Accessible forever. Given the economic impact and potentially long duration of COVID-19, students are more likely than ever to take extended periods to complete their degree paths. Being able to reference materials from prerequisite courses months or years later will help them persist. Unlike commercial access codes that expire at the end of a semester, students can retain OER permanently. 
A good investment. Budgets are tight right now for both students and institutions. OER adoption is one of the few interventions that can both save students money and generate additional revenue for institutions. Faculty use of OER has saved college students nearly one billion dollars in textbook costs in the U.S. and Canada as of 2018.(2) New research shows that there is also a positive financial return on investment for institutions that adopt OER, as students who save money on texts often take additional credits in a given semester.(3)
The Maryland Open Source Textbook (M.O.S.T.) initiative has created several resources to make it easier for you to explore OER options for your course:
M.O.S.T. Commons - M.O.S.T. Commons is a collaborative, online space designed to support the sharing and creation of Open Educational Resources (OER). Through M.O.S.T. Commons, you will have the opportunity to access openly licensed content and collaborate with faculty within your institution and across Maryland. The site also provides authoring tools to create your own OER.
M.O.S.T. Website - The M.O.S.T. website includes links to help you discover, adapt, and create OER. There is also a section that points to research on what we know about OER and its effectiveness. If you're brand-new to OER, you can start with this page, "Why OER?".
In Spring 2021 we will also announce our next round of M.O.S.T. OER Grants to support institutions' efforts to increase access, affordability, and achievement for students through the incorporation of OER into teaching practices. Join our mailing list (below) to be notified when that opportunity is posted. 
To stay in touch with M.O.S.T. and learn more about grants and upcoming webinars and conferences, 
please subscribe to our mailing list.
Finally, if you have specific questions, you are always welcome to email us at 
most@usmd.edu
. 
Good luck with the end of your semester and I do hope you'll find time to rest and regenerate over the semester break.
MJ
Dr. MJ Bishop
Associate Vice Chancellor and Director
William E. Kirwan Center for Academic Innovation
University System of Maryland
1. For example, the entire OpenStax.org catalog of OER is available in course shells for Canvas, a common higher education learning management system.
2. OER has been estimated to have saved $921 million for higher education students in the US and Canada as of 2018.  Source: Nicole Allen "$1 Billion in Savings through Open Educational Resources," October 12, 2018. 
3. Source: Achieving the Dream's report "OER at Scale: The Academic and Economic Outcomes of Achieving the Dream's OER Degree Initiative," page 40.